About GreenField Software
An Enterprise IoT Software company for customers with asset & energy intensive sites operating 24x7 that cannot afford failures: Data Centers, Banks, Airports, Hospitals, Manufacturing Facilities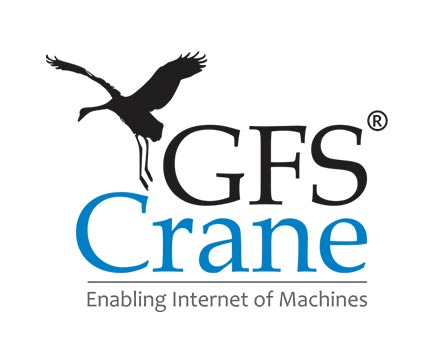 About GFS Crane
Industrial IoT application portfolio powered by Sensor Analytics & Business Intelligence.Scalable, Vendor-neutral, Multi-protocol support, On-prem, Cloud, or Hybrid deployments – GFS Crane is Industry 4.0 ready…
GFS Crane
Industrial IoT Application Portfolio & Coverage
GFS Industrial IoT Solutions brings agility to field service, enhances energy efficiency, improves
safety management and ensures quality consistency
Would You Like to See
GFS Crane in action?
Would You Like to See
GFS Crane in action?
Why You Need Us
Our Industrial IoT solutions help:
Mitigate risk of machine, system & infrastructure failures
Improve energy efficiency (power & fuel) and reduce energy cost
Prevent security risks: monitoring surveillance systems & integrating video analytics
Maintain quality consistency and industrial safety
Improve field service through remote machine monitoring
Monitoring Devices
Power & Environment Monitoring Devices & Sensors from Packet Power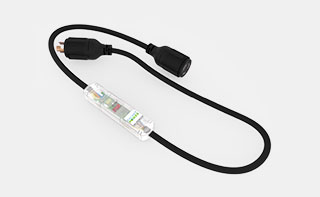 Smart Power Cables
Smart Power Cables that can be clamped on existing Rack PDUs to measure Rack Power.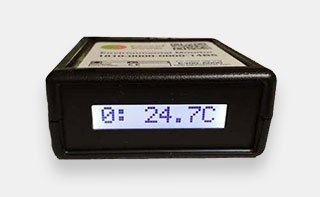 Environment Monitoring Units
Wireless monitors that measure temperature, humidity, and differential pressure in data center cabinets and rooms.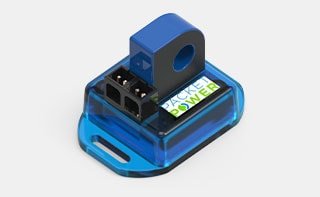 Direct Current Monitoring Units
Wireless direct current monitors that measure energy usage for 5 to 380V systems on circuits from 35 to 3000 amps.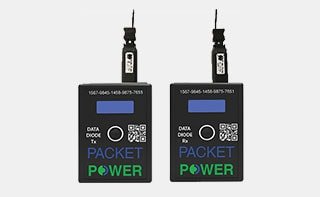 Data Diodes
Enables one-way secure transfer of monitoring data between two isolated IP networks via a unidirectional encrypted fiber optical link.
"As a leading media house in India, we have national presence in print for dailies and periodicals, and new media presence in both television and Internet. As can be well imagined, Data Center operations are critical to our business and we have been investing in robust Data Center management tools over the last few years. Our latest implementation at our Corporate Data Center has been GFS Crane DCIM from GreenField Software.

Our primary goal as a media house is to bring about a unified management system for our business data centers through a single database of IT assets and common critical infrastructure. The DCIM implementation is a precursor to an eventual data center consolidation which would help us reduce costs through improved capacity planning, operational and energy efficiencies."

Kali Mahapatra


AVP – IT Infrastructure & INFOCOM, ABP

"GFS Crane is implemented at our Mumbai Refinery Data Center which operates 24×7. Being part of energy-intensive operations, we wanted to save energy and have an environment-friendly IT infrastructure to contribute to the company's charter of overall Energy Efficiency and Sustainability Management. Our challenge was the absence of monitoring tools on power consumption and asset utilization. We decided to implement DCIM to help us accurately monitor utilization and power usage, correlate and analyze this data for actions to reduce power use; as well as monitor and report on GHG emissions. High availability demand to support the continuous operation of the Refinery, required us to implement a system that would help predict and prevent any failures in the Refinery Data Center. After detailed evaluation, we decided to implement GFS Crane. This is a precursor to our Corporate objective of having similar energy management systems in other parts of the company."

M.D. Agrawal


GM IS, BPCL Refinery

"We are very happy to collaborate with GreenField Software for GFS Crane DC. Being India's leading financial services institution with sustainability management as one of our key performance goals, we wanted to be early adopters of DCIM software as it helps us use energy efficiently and reduce cost thereby setting a benchmark for Data Centers in the financial services industry to follow. We are confident that through this software we will be able to measure and optimize our resource usage."

Kumanan Vetrivel


Senior Director-IT, IDFC Limited

"We are one of the oldest utility companies in the nation with a firm commitment to the environment. Generating clean power has been one of our big investments. Modernizing our Data Center and IT infrastructure is crucial to meeting our business goals of reducing costs as well as conforming to sustainability standards. We believe that GFS Crane DC will give us the ability to adapt our Data Centers to the dynamic changes in business requirements and setting benchmarks for rest of the industry. We are proud to be one of the pioneers in the adoption of DCIM in India."

Debashis Roy


Vice President-IT, CESC Limited

"We evaluated and offered GFS Crane DCIM as meeting the primary technical requirements of our customer. Beyond integration with existing BMS on BACnet, we were looking for the DCIM to provide single pane of glass for all monitored devices including power and cooling systems, provide thermal map and make recommendations on optimal distribution of devices on racks".

GFS SI Partner in Europe