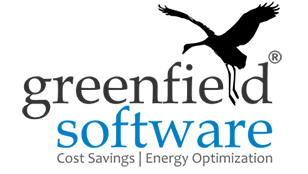 We specialize in infrastructure management software for distributed capital intensive sites. Our portfolio of infrastructure management software for distributed sites such as data centers, ATMs and telecom facilities combines centralized monitoring over an IP network of connected machines with sensor analytics. This has now a name: Industrial Internet of Things, briefly Industrial IoT (IIoT), also referred as the Industrial Internet.
We started this journey with software for a Data Center. To be precise, Power Monitoring Software for a Data Center in the Financial Services. The goal was to improve energy efficiency and bring The Green Grid energy efficiency metric "Power Usage Effectiveness (PUE)" below 2.0. We had to connect to a Building Management System (BMS) and lots of IT devices for power monitoring across facilities and IT devices.
From those early days of a Data Center Power Monitoring Software, we today have a portfolio of Industrial Internet applications:
Would You Like to See
GFS Crane in action?
Would You Like to See
GFS Crane in action?
Our Industrial IoT applications built on a common platform sharing common business purposes for customers sharing a common trait – distributed capital-intensive infrastructure:
Mitigating risks of failures of a Data Center, ATM Site, Telecom or other 24×7 Facility
Reducing operating costs through improved energy efficiency and higher productivity
Controlling capital costs through better capacity planning and asset management
Maintaining highest levels of security of the site infrastructure.
Incubated by a three-decade old industrial engineering firm, the founding members come with a diverse background of domain knowledge in energy-intensive industries, data centers, and energy economics. Not surprising therefore, our competence lies in building applications for energy efficiency, data center management, sensor analytics and smart infrastructure management, a la Industrial Internet.