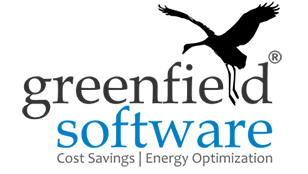 Who are we?
We are an enterprise software company with portfolio of Data Center applications, powered by Industrial Internet of Things (IIoT). Starting with On-prem Data Center Infrastructure Management (DCIM) software, we extended our footprint to DCIM for Colocation Data Centers, a DCIM subset for Container Data Centers and a subscription-based cloud service flexible to cater a range of businesses from small business/data center to a large facility. Our. business model is entirely partner centric. We service VARs, SIs and OEMs. A few of our OEM agreements include white-label options.
What do we do?
We are a supplier of DCIM Software to leading global VARs, SIs, OEMs and Modular Data Center manufacturers who cater to the Data Center market. Our GFS Crane DCIM Software, and its white-label options by OEMs, is the backbone behind many Enterprise and Colocation Data Centers' operations, planning and management. Leading VARs, SIs and OEMs have deployed our DCIM to their customers in Government, Manufacturing, Power Utilities, Telecom, and Colo Providers.
DCIM is an IIoT application for Data Centers. It combines centralized monitoring over an IP network of connected machines with energy analytics and Data Center KPIs like Power Usage Effectiveness (PUE).
GreenField Software (GFS), an Industrial IoT software venture, has developed Data Center Infrastructure Management software, GFS Crane DCIM. GFS owns the intellectual property (IP) of GFS Crane, has dedicated in-house development, support and implementation teams for it and markets it through well-known SIs, OEMs and VARs. GFS Crane DCIM provides the following for effective Data Center Operations, Management and Planning:
Monitoring-&-Alerts
Asset Management
Capacity Planning
Energy, Environment and Thermal Management
Analytics and metrics
GFS Crane DCIM comes in multiple editions providing scalable solutions for all types and sizes, from small to large data centers and as a single but complete offering for the diverse needs of Enterprise and Colocation Data Centers and lastly, plug-&-play solution for Modular Data Centers.
Would You Like to See
GFS Crane in action?
Would You Like to See
GFS Crane in action?
How does GFS Crane DCIM help?
GFS Crane DCIM meets the Data Center demands or industry 4.0 by:
Improving uptime and lowering PUE.
Optimizing Cooling and maintaining lower temperatures.
Maintaining redundancies and driving higher asset utilization.
Prevents rack fire due to rack overload/ overheating by tracking actual rack power vs allocated power, maintaining an OEM library & MAC Workflow, turning off iPDU sockets in case of overheating.
The What-if Prediction: While adding a server which is the best fit rack in terms of power space, temperature or port.
Load Balancing in planning for power & cooling in facility & IT devices. Mitigating the risk of Data Center failures through faster diagnosis.
Reducing operating expenditure through reduced power costs and improved productivity through automation.
Controlling Capital costs by avoiding over provisioning and through savings on capital investments due to increased longevity of well monitored devices.
Who are our customers?
GFS business model is partner-centric. We work with:
System Integrators (SIs) who design, build and manage data centers of their customers
Original Equipment Manufacturers (OEMs) who supply related products (hardware and/or software) to Data Centers. The OEMs' product categories range from Building Management Systems (BMS) to Racks, Power and Cooling systems or even Modular Data Centers. Some of the OEMs supply white-label options of GFS Crane DCIM.
Value Added Resellers (VARs) who are 3rd party sellers catering to the needs of customers in their local geographies.
The SIs, OEMs and VARs have deployed GFS Crane DCIM and its white-label options in multiple verticals, different geographies, and varying sizes of Data Centers. A few are with BMS integration and cater to varying needs, depending on size, Enterprise or Colocation Data Centers, and business priorities. Our multiple editions and modular licensing provide competitive advantage to our business partners and faster returns on investment (ROI) to end customers.