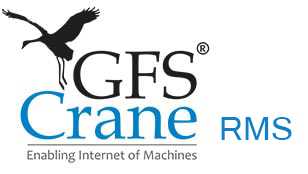 Modular Data Centers (MDCs) are becoming a strong option for deployment as Edge Data Centers given their attributes of standardized components within a converged infrastructure framework, plug and play and easy scalability as needs grow.
However, even in MDC, one needs to ensure that actual power load on rack is within rated capacity, the heat levels are within safety limits and there is appropriate load balancing within the redundant UPS units.
GFS Crane Rack Management
GFS Crane Rack Management is a subset of GFS Crane DCIM, purpose-built for each vendor's MDC offering. It is shipped with device OIDs in the seed data base, making it 100% plug-and-play. The Rack Management System monitors and sends alerts for the critical infrastructure devices shipped with the MDC: UPS, Cooling Unit, iPDUs, temp/humidity sensors, fire alarm system, water leak detection probe, CCTV and Access Control System. Our MDC manufacturing partners include GFS Crane Rack Management as part of their converged infrastructure offering-installed, pre-configured and shipped from their factory.
Key Features of GFS Crane Rack Management:
Shipped as an appliance.Licensed in options of 1, 2, 4 Racks & multiples of the same
Lightweight web-based DCIM for centralized monitoring of geographically distributed MDCs
Besides SNMP support, provides option for monitoring devices over Modbus/TCP
Pre-configured: Seed database includes relevant OIDs and Modbus register set
Monitoring of iPDUs, Rack T/H sensors, UPS and Cooling system
Rack reports with power consumption, Temperature and Humidity level
Monitoring of Access control device & CCTV cameras
Monitoring of WLD, smoke sensor system and Fire suppression system
Option for monitoring IT Devices over SNMP and showing rack elevation
Widget-based Dashboard and standardized reports
Would You Like to See
GFS Crane in action?
Would You Like to See
GFS Crane in action?