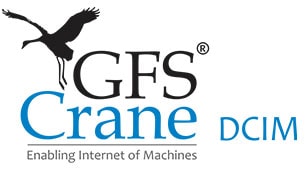 For Enterprise Data Centers
GreenField Software's Industrial IoT application portfolio includes GFS Crane DCIM for Enterprise Data Centers. Available as on-premises deployment (both Perpetual and Term Subscription licensing), it fits different sizes and characteristics of Enterprise Data Centers.
A few key attributes:
Completeness- includes both Data Center Groups: IT Infrastructure and Facility Infrastructure
Modular – integrated software with following Modules
Extensible – allows licensing only for Data Center Groups and Modules you need for now
Scalable – meet needs of Data Centers with less than 20 Racks to those with hundreds of Racks
Designed to manage single to multiple Data Centers from a central installation
Cost Effective – can substitute a Building Management System as well as work in tandem with it
Customizable – for specific customer needs

New KPIs, device reports and widgets on Dashboards
Custom skins for OEM deliveries
Would You Like to See
GFS Crane in action?
Would You Like to See
GFS Crane in action?