Asset Management
Asset Lifecycle Management, OEM library, Rack & floor elevation (2D & 3D), Workflow-based Change Management
Auto-discovers all intelligent assets, including facility devices like UPS, PACs, PDUs, Sensors that support SNMP and those connected through BMS
Captures inventory of the assets using SNMP
Maps all static attributes of the assets from built-in OEM library, called Manufacturer Repository
Tracks unrecorded changes in asset configuration to keep the asset inventory consistent and updated all the time
Maps critical relationships and dependencies among assets. This mapping also depicted on the Power Chain
Provides Lifecycle Management and Preventive Maintenance Schedules
Provides Workflow-based system to perform Move-Add-Change operations
Floor & Rack elevation through 2D & 3D Data Center Layout & Visualization
3D Elevation Modeling of Racks and Cages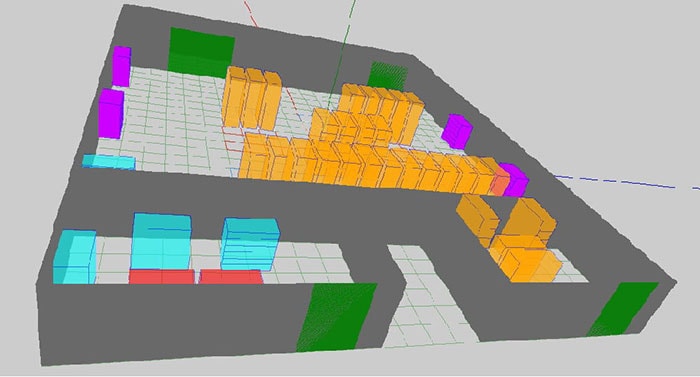 Improves staff productivity through multi-filter search capabilities, up-to-date asset inventory of all Facilities & IT devices and real-time status visually displayed on DC layout.
Would You Like to See
GFS Crane in action?
Would You Like to See
GFS Crane in action?
Capacity Planning
What-if analysis on Power, Space & Cooling. Resource Provisioning
Inventory Management: Base-lining of data center resources being utilized and what capacity is available
Freeing-up of stranded power, floor and rack space, cooling and IT capacity in the data center
Forecasting future capacity requirement
Validation of projected capacity requirements through 'What-if' analysis, simulations and modeling
Identifying best place to provision new asset based on available capacities
For Colo data centers, workflow-based provisioning based on customer orders
Auto Provisioning (identifying the best racks in the data center for new device provisioning)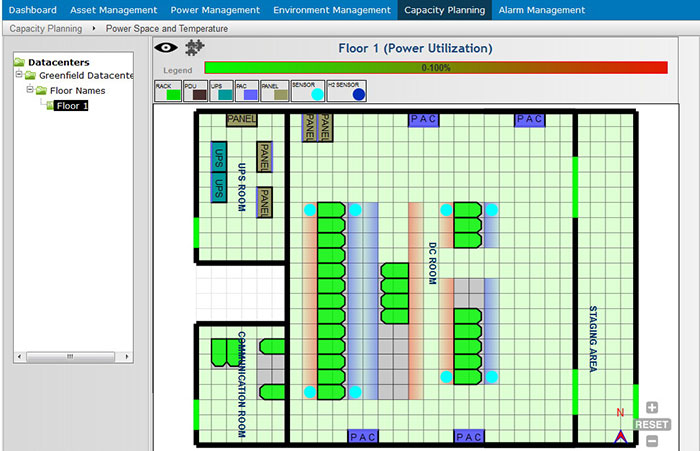 GFS Crane DCIM Capacity Planning enables optimal rack allocations, determination of upstream power requirements based on additional rack loads and cooling requirements based on thermal profiles. Better rack & floor space utilization leads to higher usage of existing capacities and deferring new builds or leasing new facilities.