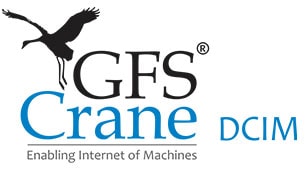 For Colocation Data Centers
GFS Crane DCIM for Colocation Data Centers supports multi-tenancy. Besides Service Providers, this can be ideal for Enterprise Shared Services Centers catering to multiple Strategic Business Units (SBUs).
Large brownfield Data Centers are likely to have Building Management Systems (BMS) in place to monitor and send alerts from critical facility devices. In such an environment, GFS Crane DCIM integrates with BMS to
Enhance Internal Colo DC operations, planning and management capabilities
Enhance customer value through secure customer portals in a multi-tenant environment.
Enhancing Internal Operations
GFS Crane DCIM will complement BMS to provide:
Asset Inventory with

Location of Assets
Ownership of Assets

Preventive Maintenance Schedules
OEM Library
DC Floor Layout visualization with Racks and other facility devices in 2D and 3D showing

Multiple floors, zones, halls and cages
Thermal maps

Uptime Reports for monitored devices
Customer On-boarding/resource provisioning
Would You Like to See
GFS Crane in action?
Would You Like to See
GFS Crane in action?
Colocation Service Providers use GFS Crane DCIM to provide Value-Added service to their customers.
GFS Crane DCIM's Multi-tenancy allows customers to access only their data with complete security
For DCIM-as-a-Service environment, multi customer logins is provided through GFS Crane.
With valid credentials, customers are restricted to data only from their (or common) assets/parameters within their own DC or cage.

Rack-wise power monitoring reports: Electrical data & reports relevant to customer A, is made available only for Racks owned by customer A.

Visibility of reports and alarms for their own infrastructure

Separate Customer Dashboards: Each customer will have individualized dashboard for its own set of racks.